(English report follows after Japanese)
今日は11月11日です!2020年の終わりまで、あと50日です!(すでに今年の出来事にウンザリしていて、早く終わって欲しいという方もいらっしゃるでしょう。)11月11日は何の日かと言いますと、第一次世界大戦の終戦記念日(1918年)です。また、日本では「ポッキー・プリッツの日」、そして中国と東南アジア地方では「独身の日」となります。
独身と言えば、カンボジアには、独身者がヤモリの鳴き声を数えると将来の結婚相手のことが分かるという迷信があります。一回鳴くと「結婚相手は独身者である」、二回鳴くと「結婚相手は寡婦・寡夫である」という意味だそうです。ヤモリの鳴き声が止まるまで数えて、回数が奇数だと「独身」、偶数だと「寡婦・寡夫」と判断します。
本当に当たるかどうかは分かりませんが、娯楽として試されてはいかがでしょうか。
---
It is 11 November! And we are left with 50 days to go until the end of 2020 (I know we all can't wait for this terribly "eventful" year to end seriously). 11 November is also a day to commemorate the end of World War I 102 years ago, and is known as "Pocky/Pretz Day" in Japan, and "Singles' Day" in China and areas in Southeast Asia.
Talking about singles, there is a superstitious belief in Cambodia that young Cambodian singles will count the sound of a gecko's crying to find out if they will marry a "Bachelor/Bachelorette" or a "Widow/Widower" in the future. The first sound made by the gecko means "a Bachelor/Bachelorette", and the second sound made by the gecko means "a Widow/Widower", and the counting repeats until the gecko stop its crying. The last sound made by the gecko will of course determine the result.
Well, how true this is, we are not sure. But no harm trying it with a pinch of salt!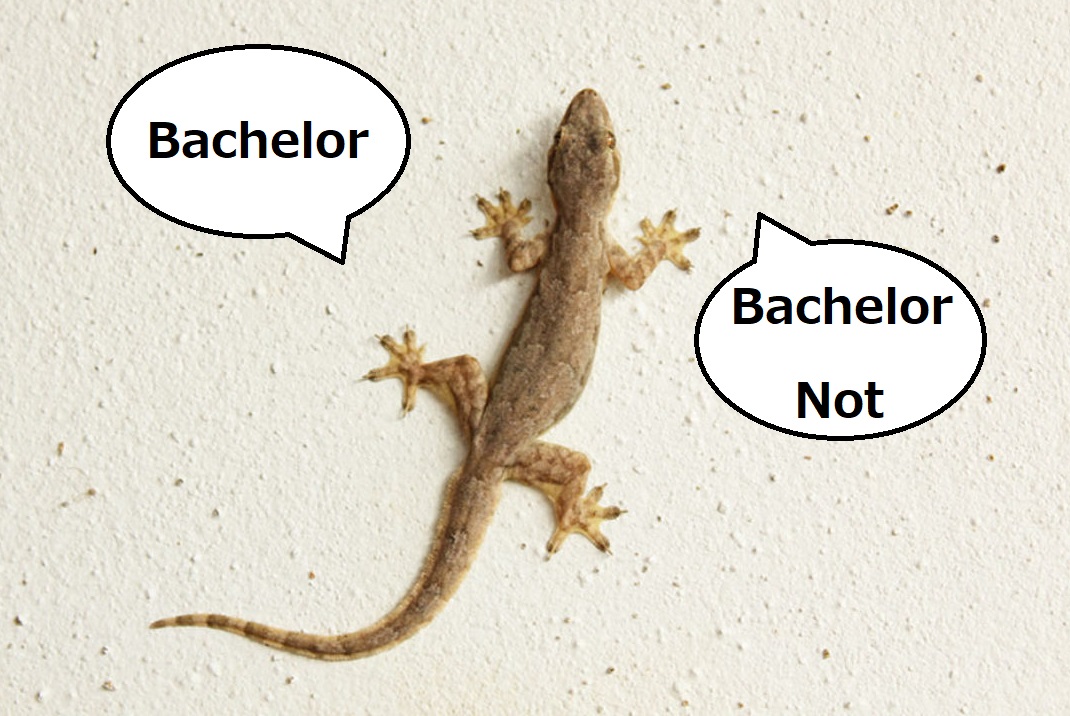 ---
参考文献・Reference(s):
Visit Angkor, "Some Common Superstition In Cambodia", Seiyon, 20 November 2012, https://www.visit-angkor.org/blog/some-common-superstition-in-cambodia/
2020年11月11日 1:43 PM | カテゴリー:BLOG, Cambodia, 豆知識 Fun Facts | ALL